Make it personal! Best Valentine's gifting jewellery options!
The old adage "All you need is love" , however correct, isn't enough by itself when you come right down to the nitty gritty of it. Gargi by PNG bets there is much more to it, and gifting is a huge part of the Valentine's Day celebrations. Memories are priceless, but they have a tendency to fade with time, so what do you do? You play safe and choose some gifts as timely reminders of them! Love and romance are in the air already as we head towards February 14th, so let Gargi by PNG take you through a quick deco of what's available as your Valentine gifting choices.
Jewellery can offer exceptional confidence, enhance your natural beauty, integrate your wardrobe and give you a little more attention in a gathering. You may be familiar with the quote that "jewellery is a girl's best friend" and Gargi by PNG agrees with it wholeheartedly. They cannot go without carrying at least some type of jewellery, be it earrings, bracelet, rings or necklace. But all girls wears jewellery based on their own taste and personal styles. Keeping this in mind Gargi by PNG has some pertinent insights about the Valentine's Day gifting ideas.
Talking about today's generation; gold, rose gold and silver are the most used and trendiest type of jewellery materials that are preferred for special gifting. Only the right type of jewellery can make you look gorgeous and hit the spot in your Valentine's heart. Hence, Gargi by PNG feels it is important to choose the jewellery material that can balance and match your skin tone, outfit, occasion, and many other factors. Valentine's Day gifting works totally when the giver and receivers are on the same beautiful wavelength, feels Gargi by PNG.
You buy jewellery from here and there and make your own collection, but at times it gets hard to decide which jewellery to wear on what occasion, Valentine's Day being probably the biggest of them all. Gargi understands that even after tons of jewellery options, you may find it challenging to choose one good one that could look appropriate for a romantic date. Each type of jewellery has its own charm, and you can't wear it with any outfit or on any random occasion. Gargi by PNG is convinced that you can style gold, rose gold and silver jewellery according to your mood, event, and outfit on the Valentine's Day. Gargi by PNG will now talk about each type of jewellery that can be appropriately styled and gifted. Once again, this dialogue is aimed at both the parties, i.e., the giver and the receiver!
So whisper those sweet nothings in each other's ears, but gift-wrap something special for your 'the one' too!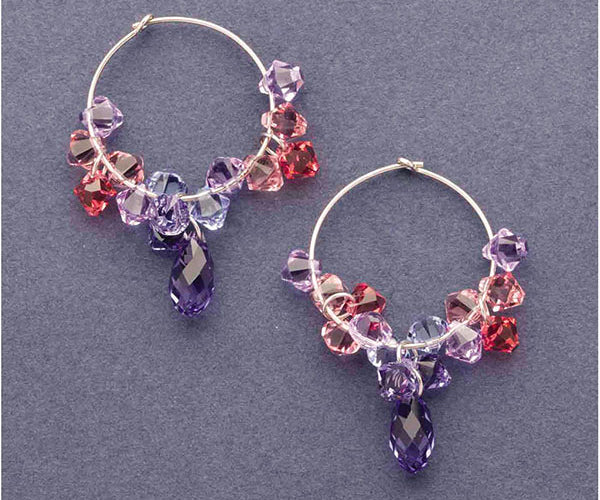 International Women's Day is the perfect occasion to celebrate the strength and beauty of women everywhere, and Gargi by PNG is up for it alright! What better way to do it than by treating yourse...
Read more